The best way to reach me is to give me a call at 503-683-3085. One of my senior apprentices, Moss Kane, will return your call and help get you scheduled with me, or with another practitioner of the Balanzu Way if I'm currently booked (a waitlist is also available). If you're interested in finding out more about upcoming classes, feel free to stay connected through Facebook.
Distance Work
I'm pretty down-to-earth and prefer working face-to-face,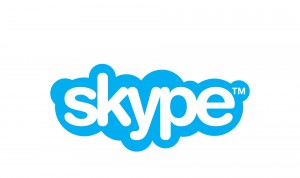 but I sometimes do distance work for the right person. I've worked with clients across the country and the world, through Skype or FaceTime, so if you feel a strong call to work with me, feel free to contact me and don't let distance be a hindrance.
Paperwork
For all new clients, I'll ask that you download, print out and fill out our Balanzu Way Center Intake Form and bring it to our first session together. I invite you to use it as an opportunity to spend some time reflecting on your health, wellness, and goals for our work together. This helps me get to know a little about you and your background as we begin our work!
Location
My office is currently in transition, so I'll text you my new address when we book a session. Blessings!
Wherever I am, I honor the first nations of this area, the Chinook, the Multnomah, Molalla, and the Kalapuya, whose peoples have a long relationship with this land.